FlightSafety International Completes the Expansion of its Learning Center in Columbus, Ohio
NEW YORK (February 21, 2018) –FlightSafety International announces that it has completed the expansion of its Learning Center in Columbus, Ohio. Phase one of the Center opened in 2014.
"The expansion of our Columbus Learning Center is a clear demonstration of our commitment to continuously enhance the training and services we provide to our Customers," said David Davenport, Executive Vice President. "We sincerely appreciate the efforts of all those involved in the planning and completion of this important project."
With this 63,000 square foot expansion, the Columbus Center now has 14 simulator bays, 29 advanced technology equipped classrooms, 28 briefing and debriefing rooms, as well as facilities for Graphical Flight-Deck Simulators and other training and service areas.
FlightSafety offers comprehensive training programs in Columbus for aircraft manufactured by Bombardier, Embraer, Dassault, and Textron. They include the Bombardier Challenger 350, Challenger 650 and Global 6000; Dassault Falcon 2000; Embraer Phenom 300; and Cessna Citation Excel, Citation Latitude, Citation Sovereign, Citation X, Citation XLS, Citation XLS+, and Hawker 900XP by Textron. Embraer Phenom 300 training is exclusively for NetJets.
FlightSafety International is the world's premier professional aviation training company and supplier of flight simulators, visual systems and displays to commercial, government and military organizations. The company provides more than 1.4 million hours of training each year to pilots, technicians and other aviation professionals from 167 countries and independent territories. FlightSafety operates the world's largest fleet of advanced full-flight simulators at Learning Centers and training locations in the United States, Australia, Brazil, Canada, China, France, Japan, the Netherlands, Norway, South Africa and the United Kingdom.
Download a high-resolution file. For media use only.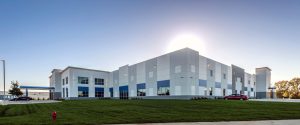 FlightSafety Columbus Learning Center