FlightSafety International Offers Comprehensive Unmanned Systems Training
NEW YORK (May 3, 2018) –FlightSafety International announces that it will offer a wide variety of Unmanned Systems Training programs for commercial operators.
"Our Unmanned Systems Training program will include a comprehensive series of Remote Pilot ground and flight training courses designed to help UAS operators achieve the highest levels of safety and proficiency," said Ray Johns, Executive Vice President.  "As a global leader in aviation training with more than six decades of experience, FlightSafety has the expertise to develop and deliver the highest quality, most comprehensive training available."
FlightSafety is developing a wide range of standard and platform specific courses for both seasoned operators and those who have no prior experience. They also work closely with operators on customized course development to create programs tailored to their specific needs.
The core courses will include 107 Course (or RPL), Navigation and Flight Planning, National Airspace System, Performance, Takeoff and Landing, Payload, Weather for UAS and Meteorology, Principles of Flight, Crew Resource Management for sUAS,  Human Factors,  Safety Management System for Professional Remote Aviators and others. FlightSafety International will also offer a series of elective courses that include Line of Sight and Beyond Visible Line of Sight (BVLOS) Flight Training, Commercial sUAS Operations Management, ADS-B In and Out, Implementing a Risk Analysis Program in sUAS, UAS Inspection and Repairman Course and more.
The courses will be taught by highly qualified and experienced instructors and offered online through FlightSafety's advanced eLearning system, onsite at FlightSafety Learning Centers, or at Customer facilities.
The portfolio of unmanned systems courses will meet the highest standards including those set by the FAA, ICAO, the AUVSI Trusted Operator Program and other leading agencies and organizations.
FlightSafety International is the world's premier professional aviation training company and supplier of flight simulators, visual systems and displays to commercial, government and military organizations. The company provides more than 1.4 million hours of training each year to pilots, technicians and other aviation professionals from 167 countries and independent territories. FlightSafety operates the world's largest fleet of advanced full-flight simulators at Learning Centers and training locations in the United States, Australia, Brazil, Canada, China, France, Japan, the Netherlands, Norway, South Africa and the United Kingdom.
Download a high-resolution file. For media use only.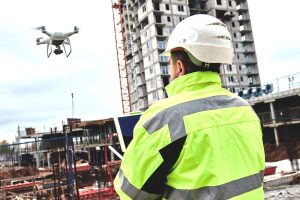 FlightSafety International Unmanned Systems Training