FlightSafety Promotes Brian McNelly to Assistant Manager, Wichita Maintenance Learning Center
NEW YORK (February 1, 2018) – FlightSafety International announces that Brian McNelly has been promoted to Assistant Manager of the company's Maintenance Learning Center in Wichita, Kansas.
"We are fortunate to have Brian as the Assistant Manager of our Maintenance Learning Center in Wichita," said Daniel MacLellan, Senior Vice President, Operations. "Brian's 32 years of experience in aircraft maintenance and proven leadership abilities will help ensure our Customers receive the highest quality training and outstanding service they deserve."
Brian joined FlightSafety in 2006 as an Instructor and has held a number of positions with increasing responsibility since then. They include Program Manager, Maintenance Training, Assistant Director of Programs, and Director of Maintenance Training. Brian most recently served as the Regional Director of Regulatory Affairs, Maintenance.
He served in the United States Air Force for 22 years prior to joining FlightSafety. During this time he was an Aircraft Maintenance Technician, and Aircraft Maintenance Instructor in the Strategic Air Command and Air Training Command at McConnell Air Force Base. Brian next served as a Production Superintendent of Field Training in the Air Education and Training Command at Tinker Air Force Base. He was then the Training Superintendent and Training Program Manager in Air Combat Command at Langley Air Force Base. Brian completed his career in the Air Force at the Pentagon as an Aircraft Maintenance Career Field Manager.
Brian earned a Bachelor of Science Degree and a Masters of Aeronautical Science Degree through Embry Riddle Aeronautical University. He holds an FAA Airframe and Powerplant license. He is certified in Defense Systems Acquisitions and Program Management and holds a USAF Occupational Instructor Certificate.
The Wichita Maintenance Learning Center offers a wide variety of courses for technicians who support aircraft manufactured by Textron, Mitsubishi and Piaggio. Training is also provided for Pratt & Whitney Canada Engines and Honeywell engines and avionics.
FlightSafety International is the world's premier professional aviation training company and supplier of flight simulators, visual systems and displays to commercial, government and military organizations. The company provides more than 1.4 million hours of training each year to pilots, technicians and other aviation professionals from 167 countries and independent territories. FlightSafety operates the world's largest fleet of advanced full-flight simulators at Learning Centers and training locations in the United States, Australia, Brazil, Canada, China, France, Japan, the Netherlands, Norway, South Africa and the United Kingdom.
Download a high-resolution file. For media use only.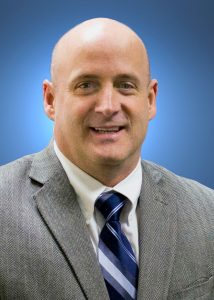 Brian McNelly, Assistant Manager Maintenance Learning Center, Wichita, KS