FlightSafety Promotes Ed Koharik To Senior Vice President And Danny Robayo To Vice President
NEW YORK (July 9, 2019) – FlightSafety International announces that Ed Koharik has been promoted to Senior Vice President, and Danny Robayo to Vice President. They will lead Building Our Future, a company-wide transformation effort.
"Congratulations to Ed and Danny on their well-deserved promotions," said David Davenport, President & CEO. "Having these two outstanding leaders oversee Building Our Future will help to ensure its success."
Ed joined FlightSafety in 2015 and served as General Manager, Visual Systems, prior to joining the Building Our Future team as a Vice President when it was launched earlier this year. He previously served in the United States Air Force for 23 years. Ed graduated from the United States Air Force Academy with a Bachelor of Science degree in Aeronautical Engineering. He also holds a Masters in Computer Resources and Information Management from Webster University and a Masters in Military Operational Art and Science from the Air University.
Danny, who has also been a member of the Building Our Future team, joined FlightSafety at the Teterboro Learning Center in 1991. He has held a number of positions of increasing responsibility since then. They include pilot and maintenance training instructor for the Dassault Falcon 10, Falcon 50 and Falcon 50EX aircraft, Program Manager for Falcon 50 and 50EX training, Director of Training, and Assistant Manager. Danny most recently served as Manager of the Teterboro Center and as a Regional Operations Manager with responsibility for five locations. He earned a Bachelor of Science Degree in Business Management from St. Peter's University in Jersey City, New Jersey.
"Building Our Future will shape the path forward for FlightSafety, improve our processes, and promote growth and efficiency through innovation," added Davenport. "Most importantly, it will enable us to more effectively respond to the changing needs of our Customers, and deliver the high-quality products and services they require, at the very best value."
FlightSafety International is the world's premier professional aviation training company and supplier of flight simulators, visual systems and displays to commercial, government and military organizations. Over 2,000 highly qualified instructors provide more than 1.4 million hours of training each year to pilots, technicians and other aviation professionals from 167 countries and independent territories. FlightSafety operates the world's largest fleet of advanced full-flight simulators at Learning Centers and training locations in the United States, Australia, Brazil, Canada, China, France, Hong Kong, India, Japan, the Netherlands, Norway, South Africa and the United Kingdom.
Download a high-resolution file. For media use only.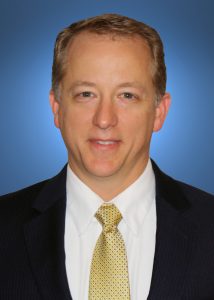 FlightSafety Ed Koharik Senior Vice President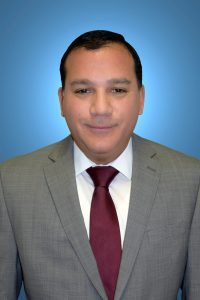 FlightSafety Danny Robayo Vice President