Prince Sultan Aviation Academy, FlightSafety Sign Agreement at EBACE 2023
GENEVA, Switzerland (May 23, 2023) – Prince Sultan Aviation Academy (PSAA) and FlightSafety International have signed a five-year agreement that will see both parties expand their collaboration in aviation training.
The partnership will enable PSAA to become a delivery partner of FlightSafety in aviation training, maintenance training, and operational excellence. Selected training programs will cover a wide customer base in the Kingdom of Saudi Arabia.
FlightSafety is proud to continue its 20-year history helping to keep Saudi Airline and PSAA pilots trained and prepared with our new agreement to train our Saudi customers.
"FlightSafety looks forward to supporting PSAA and other Saudi operators with industry-leading training," said Nathan Speiser, Executive Vice President of Sales and Marketing at FlightSafety.
"Our partnership with FlightSafety will enhance the training programs at PSAA to equip aviation professionals with relevant skills," said Captain Ismael Koshy, CEO of PSAA. "We're all very excited by this new collaboration as we know the program quality at FlightSafety is of a world-class standard, adapting perfectly to PSAA's training philosophy. We certainly look forward to working with FlightSafety benefiting many aviation professionals in the Kingdom. This partnership will prove pivotal in meeting the objective of Saudi Arabia's Vision 2030 by supporting aviation training in our country."
About PSAA
Prince Sultan Aviation Academy (PSAA) is a strategic business unit of Saudi Arabian Airlines Corporation and is considered the only advanced aviation training center in the Kingdom of Saudi Arabia. The academy provides training in all aviation fields including flying, in-flight service, flight safety, aircraft maintenance, English language, ground operations, customer service, aviation management courses, and more. The academy provides professional and quality aviation training in compliance with national and international regulations and safety standards to regional and global commercial air carriers. The PSAA is also an IATA Regional Training Partner and an Authorized Training Center, offering IATA courses and certificate programs.
About FlightSafety International
FlightSafety International is the world's premier professional aviation training company and supplier of flight simulators, visual systems and displays to commercial, government and military organizations. The company provides training for pilots, technicians and other aviation professionals from 167 countries and independent territories. FlightSafety operates the world's largest fleet of advanced full-flight simulators at Learning Centers and training locations in the United States, Canada, France and the United Kingdom. For more details, please visit flightsafety.com.
Download a high-resolution file. For media use only.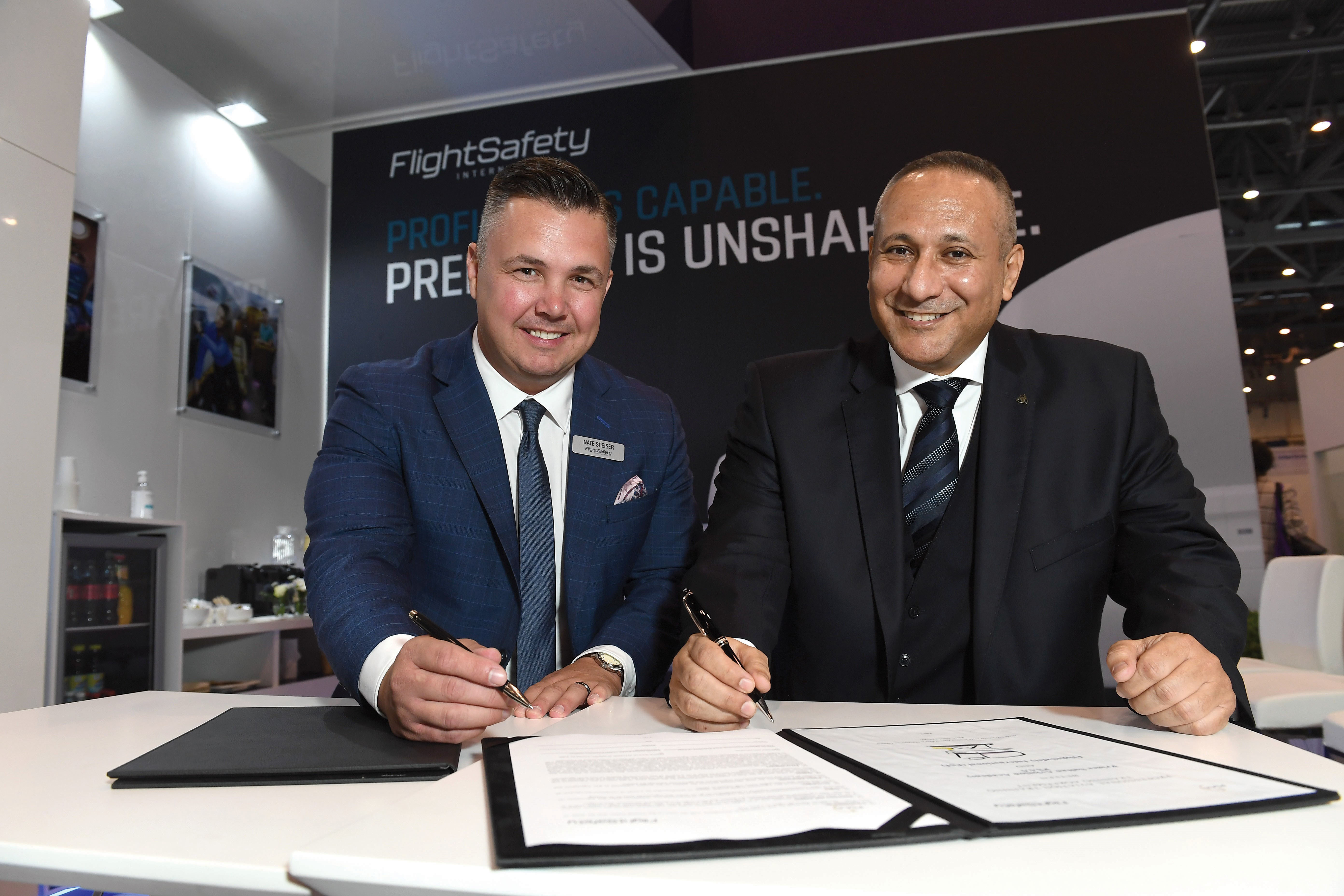 PSAA, FSI sign agreement at EBACE 2023