FlightSafety International announces Airbus A320 and Boeing 737 MAX simulators
COLUMBUS, OHIO (June 1, 2021) – Today, FlightSafety International, the premier professional aviation training company, announced the qualification of its new Airbus A320 and Boeing 737 MAX simulators.
The A320 simulator incorporates NEO engine configurations that can replicate Pratt & Whitney and CFM LEAP engine types. With the availability for both Thales and Honeywell flight management systems, the A320 simulator enables pilots to train in multiple systems, and are FAA qualified, level D, and feature FlightSafety's SimVu debriefing system.
The 737 MAX simulator includes 60" electronic motion and control loading which offers the highest level of fidelity and enhanced performance ensuring the highest level of realism. Incorporating the company's Vital 1150 visual system, FlightSafety's 737 MAX simulators provide pilots with simulator training that features realistic, detailed high-resolution views designed to enhance safety. In addition to the two pilot seats and the instructor, there are two additional seats in the simulator that can be used for observers or regulatory personnel.
"At FlightSafety International, we are excited to expand on our long history of airline training," said Brad Thress, President and CEO of FlightSafety International. "The A320 and 737 MAX simulators will further enable us to train the best prepared aviators."
The Airbus A320 and 737 MAX simulators are now available at FlightSafety's Dallas North Learning Center. Contact FlightSafety International for more information.
About FlightSafety International
FlightSafety International is the world's premier professional aviation training company and supplier of flight simulators, visual systems and displays to commercial, government and military organizations. The company provides training for pilots, technicians and other aviation professionals from 167 countries and independent territories. FlightSafety operates the world's largest fleet of advanced full-flight simulators at Learning Centers and training locations in the United States, Australia, Brazil, Canada, China, France, Hong Kong, India, Japan, Norway, South Africa and the United Kingdom.
Download a high-resolution file. For media use only.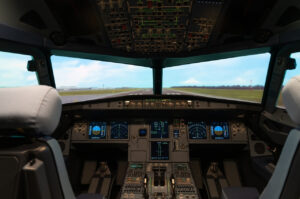 FlightSafety Airbus A320 simulator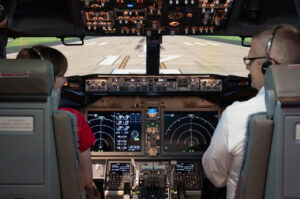 FlightSafety Boeing 737 MAX simulator