FlightSafety International Names Steve Fedynyszyn Director, Quality, Safety and Standards
NEW YORK (November 7, 2017) – FlightSafety International announces that Steve Fedynyszyn has been named Director of Quality, Safety and Standards.
"We look forward to Steve's contributions in his new role as the leader of the FlightSafety Quality and Safety Management System and in the advancement of FlightSafety Standards." said Daniel MacLellan, Senior Vice President Operations. "His proven experience with Learning Center operations, implementation of regulatory requirements, and understanding of Customer needs will ensure that FlightSafety continues to deliver the highest quality training around the world."
Steve assumes responsibility for the establishment, optimization and management of business processes within the FlightSafety Quality and Safety Management System. He and his team ensure that training programs, related systems and processes are delivered according to FlightSafety's industry-leading standards and the requirements of aviation regulatory authorities worldwide.
He will also lead an effort to further refine FlightSafety's standards for course delivery, documentation and instructor qualifications. This will enhance the development, approval and delivery of new training programs and the establishment of facilities.
Steve joined FlightSafety in 1998 as a Program Manager for deHavilland DHC-6, Dash 7 and Beechcraft 1900 training. He was promoted to Deputy Head of Training in 2000 and most recently served as Director, Regulatory Affairs, Head of Training. During his 10 years in that role he lead a team of 17 regulatory specialists responsible for maintaining regulatory training compliance for pilot and maintenance training throughout FlightSafety's worldwide network of Learning Centers.
His prior experience includes working as an Account Manager, Sparton of Canada; Senior Manager, Hardware Marketing, Ingram Micro; Manager, Marketing Services, Honeywell; and Assistant Chief Pilot at Toronto Airways and TorontoAir. Steve earned a Bachelor of Business Administration and MBA at York University in Toronto, Canada. He holds an Air Transport Pilot License and has flown more than 5,100 hours in a wide variety of Beechcraft, Cessna, deHavilland, Mitsubishi and Piper aircraft.
FlightSafety International is the world's premier professional aviation training company and supplier of flight simulators, visual systems and displays to commercial, government and military organizations. The company provides more than 1.4 million hours of training each year to pilots, technicians and other aviation professionals from 167 countries and independent territories. FlightSafety operates the world's largest fleet of advanced full-flight simulators at Learning Centers and training locations in the United States, Australia, Brazil, Canada, China, France, Japan, the Netherlands, Norway, South Africa and the United Kingdom.
Download a high-resolution file. For media use only.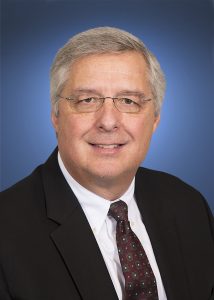 Steve Fedynyszyn