FlightSafety Promotes Johnny Cruz to Assistant Manager, St. Louis Learning Center
NEW YORK (January 30, 2018) – FlightSafety International announces that Johnny Cruz has been promoted to Assistant Manager of the company's Learning Center in St. Louis, Missouri. He joins Angie Gremard who also serves as Assistant Manager at the Center.
"Our Customers and Teammates who train and work at the St. Louis Learning Center will appreciate and benefit from Johnny's experience, thorough understanding of FlightSafety's training programs, focus on service, and ability to manage and communicate effectively," said Daniel MacLellan, Senior Vice President, Operations.
Johnny joined FlightSafety in 2001 at the Atlanta Learning Center as a Cabin Safety Instructor and has held a number of positions and responsibilities since then. They include Cabin Safety subject matter expert for the Embraer ERJ-145, E-170 and E-190 aircraft, responsible for training FAA Part 135 and Part 121 start-up operators, FlightSafety Teammate Enrichment Training, and Director of the Atlanta Center's Quality Management System. Johnny was named as one of FlightSafety's Best of the Best Instructors in 2008.
Prior to FlightSafety he held the position of Manager of Inflight Training for AirTran Airways. Johnny served in the United States Marine Corps with Cobra Attack Helicopter squadrons at the Marine Corps Air Station in Yuma Arizona, and the Naval Air Station in Atlanta as an Aviation Supply Chief. He deployed to Saudi Arabia during Operation Desert Storm/Shield on the USS Tripoli amphibious assault ship and served as supply chief and assisting crew chief.
Johnny earned a Bachelor of Arts Degree in Business Administration with a concentration in leadership from Patten University. He holds a private pilot certificate.
FlightSafety International is the world's premier professional aviation training company and supplier of flight simulators, visual systems and displays to commercial, government and military organizations. The company provides more than 1.4 million hours of training each year to pilots, technicians and other aviation professionals from 167 countries and independent territories. FlightSafety operates the world's largest fleet of advanced full-flight simulators at Learning Centers and training locations in the United States, Australia, Brazil, Canada, China, France, Japan, the Netherlands, Norway, South Africa and the United Kingdom.
Download a high-resolution file. For media use only.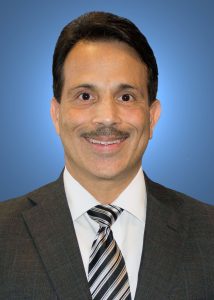 Johnny Cruz, Assistant Manager St. Louis Leaning Center