FlightSafety Promotes Mark Gris to Assistant Manager, Toronto Learning Center
NEW YORK (August 11, 2017) – FlightSafety International announces that Mark Gris has been promoted to Assistant Manager of the company's Learning Center in Toronto, Ontario.
"We congratulate Mark on his well-deserved promotion to Assistant Manager of the Toronto Learning Center," said Daniel MacLellan, Senior Vice President, Operations. "Since joining FlightSafety following graduation from university, Mark has developed an in-depth understanding of our business, Customer needs, and regulatory requirements. His strong management skills and commitment to excellence are most appreciated and valued."
Mark joined FlightSafety at the Toronto Center in 2002 as a Simulator Technician. He was promoted to Manager of Flight Training Devices in 2010.  Mark then served as Director of Programs for the training offered at the Toronto Center for aircraft built by Bombardier. He was also responsible for coordinating courseware development at the Learning Center and supported the development of training programs offered at other FlightSafety locations for Bombardier business aircraft.
Mark earned a Bachelor of Science degree from the University of Guelph and studied aviation maintenance at Centennial College in Toronto. While at FlightSafety, he graduated from the DeGroote School of Business at McMaster University with a Master of Business Administration. Mark received his private pilot license from the FlightSafety Academy in Vero Beach, Florida
The Toronto Learning Center is equipped with seven flight simulators used to provide training for the Beechcraft 1900D and Bombardier Dash 6, Dash 7, Dash 8 and Q400 series aircraft.
FlightSafety International is the world's premier professional aviation training company and supplier of flight simulators, visual systems and displays to commercial, government and military organizations. The company provides more than 1.4 million hours of training each year to pilots, technicians and other aviation professionals from 167 countries and independent territories. FlightSafety operates the world's largest fleet of advanced full-flight simulators at Learning Centers and training locations in the United States, Australia, Brazil, Canada, China, France, Japan, the Netherlands, Norway, South Africa and the United Kingdom.
Download a high-resolution file. For media use only.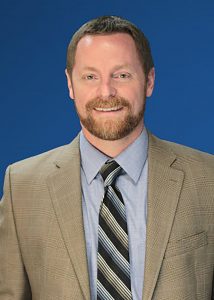 Mark Gris New Assistant Manager, Toronto Learning Center