FlightSafety Promotes Nancy Ritter to Manager of the FlightSafety Learning Center in Orlando
NEW YORK (May 24, 2018) – FlightSafety International announces that Nancy Ritter has been promoted to Manager of the FlightSafety Learning Center in Orlando, Florida. She replaces Trent Corcia who has joined FlightSafety's marketing department as a Product Director.
"Nancy is most deserving of her promotion to Manager of the Orlando Learning Center," said Daniel MacLellan, Senior Vice President, Operations. "She is a highly-valued and respected member of the FlightSafety management team. Since joining more than 24 years ago, she has consistently demonstrated her commitment to provide the highest quality training and very best Customer service. Nancy has exceptional management skills and an in-depth understanding of training requirements. We sincerely appreciate her ongoing contributions to FlightSafety's success, and look forward to Nancy's leadership in Orlando."
Nancy joined FlightSafety following her graduation from FlightSafety Academy in 1994. She has held a number of positions with increasing responsibility since then. They include Assistant Chief Pilot, Flight Instructor, Seneca (Part 61) Program Manager, JAA Program Manager, Flight Instructor Program Manager and Assistant Manager. She has served as Manager of the FlightSafety Academy since 2012.
She graduated from St. Francis College in Brooklyn Heights, New York with a Bachelor of Science in Aviation Sciences. She also completed the United States Air Force initial officer training program in Lackland, Texas. Nancy holds an FAA Airline Transport Pilot certificate, and is a Certified Flight Instructor with single and multi-engine ratings.
The Orlando Learning Center offers training for a wide variety of Cessna aircraft. They include the Citation Bravo, Citation Encore, Citation Encore+, Citation Excel, Citation CJ2, Citation CJ3, Citation CJ4, Citation Mustang, Citation Sovereign, Citation X, Citation XLS, and Citation XLS+.
FlightSafety International is the world's premier professional aviation training company and supplier of flight simulators, visual systems and displays to commercial, government and military organizations. The company provides more than 1.4 million hours of training each year to pilots, technicians and other aviation professionals from 167 countries and independent territories. FlightSafety operates the world's largest fleet of advanced full-flight simulators at Learning Centers and training locations in the United States, Australia, Brazil, Canada, China, France, Japan, the Netherlands, Norway, South Africa and the United Kingdom.
####
Download a high-resolution file. For media use only.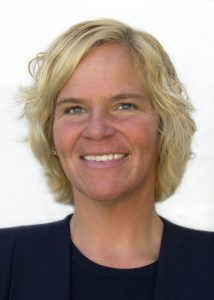 Nancy Ritter, Manager, Orlando Learning Center